Hygienic Wall Cladding – Developed for Your Peace of Mind
Absolute Commercial Kitchens are market pioneer in the UK for the supply and conveyance of top notch Hygienic Wall Cladding items at focused costs. We give a well-disposed, productive service, second to none. With 14 years' understanding of supply and introduce of our own items, we presently offer an across the country conveyance of supply just service.
The majority of our PVC Sheets and hygienic wall cladding items are made here in the UK so the greater part of our items agree to British/EU Standards and with ISO9001.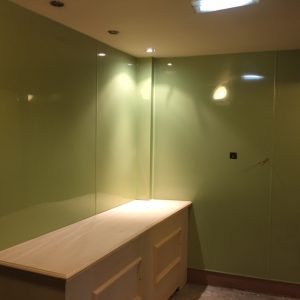 Absolute Commercial Kitchens is currently sought after to all ventures and is perfect for quick track ventures. We have provided all classifications from NHS Hospitals – Health Care – Surgeries – Dental Practices. Additionally principle regions for nourishment arrangement from top class cooking to kitchen restorations which are fundamental to meet the present models of sustenance cleanliness.
Absolute Commercial Kitchens additionally offers Stainless Steel Wall Cladding for those requesting regions, for example, behind Main Kitchen Cooklines, with coordinating hardened steel Profile and Trim alternatives. Call for cites on sheet sizes for Next day Delivery.
At Absolute Commercial Kitchens, we can offer with certainty, add up to Supply and Install from our gathering organisation of Installers.
PVC Hygienic Wall Cladding
Our Wall Cladding Trims and Profiles range from:
Two Part Joint Trims
Start & Finish Trims
Transition Trims
All our hygienic wall cladding can be Thermoformed to lessen Trims and keep out germs.
All above have Gasket seal which adequately takes out 99.9% of germs. In like way Internal and External Corners and Angle Profiles to suit all in Standard White. Pastels degree of Single Part Trims is besides accessible to suit our range.
Our PVC hygienic wall cladding range offers a financially savvy arrangement and adjusts to current Hygiene and Fire Regulations Class 1 Fire Rated. The sheets are generally used to clad territories that require elevated requirements of cleanliness, to be specific kitchens, clinical situations, wet rooms and existing regions where old mortar and earthenware tiles have beforehand been introduced.
On the off chance that you need additional data or support please call us and we will do our best to enable you to pick the correct item at the correct cost.
Hygienic Wall Cladding Colour Range
Absolute Commercial Kitchens offer a full scope of Colored Hygienic Wall Cladding arrangements:
There are Three Joint systems: Two Part Joint – Welded Joint – Silicone Joint
COLOURED WALL CLADDING: STANDARD RANGE
Standard Hygienic White Sheets or Antimicrobial or Biocide.
COLOURED WALL CLADDING: PASTELS RANGE
COLOURED WALL CLADDING: TRANSFORM RANGE
10 Gloss Colors With Matching Two Part Trims – Silicones Internal/External Profiles – Weld Rod.If you need additional data or support please call us and we will do our best to enable you to pick the correct item at the correct cost.
We have a Fast Hygienic Wall system which can be introduced solitary and can make one expansive room into two in a matter of moments.
Essentially settle track to floor and roof at that point slide boards in and thump together. Employment done.
This item has such huge numbers of focal points as it can be set up for impermanent or lasting introduces and has discovered an opening in the market for Temporary Closing Off for work regions while repairs are embraced.
Please call us at 01254 885 855for more information.