Absolute Commercial Kitchens – Commercial Catering Equipment Fabrication Services
Absolute Commercial Kitchens Services is the basic commercial catering fabrication, refrigeration, electrical and Air-Conditioning business in the Lancashire zone utilizing as a part of overabundance of 50 individuals including catering sales consultants, refrigeration mechanics, electricians, apprentices and administration staff. We have two halfway found showrooms and workplaces in Great Harwood, Lancashire and has a substantial armada of more than 25 administration and deals vehicles.
Organisations situated as far Lancashire to as far northwest as on Absolute Commercial Kitchens services for the conveyance of an extensive variety of value providing food gear items and administrations. Regardless of whether it's a Commercial Kitchen redesign, the supply and establishment of the main cooking hardware brands or building a chilly room, Absolute Commercial Kitchens has what it takes and procedures to convey a quality providing food gear arrangement. With such a broad scope of providing food hardware and broadness of experience, Absolute Commercial Kitchens can offer a one-stop shop way to deal with restaurants, hotels, cafe's, take-away, butcher shops, independent supermarkets, bakeries and different organisations in the catering and hospitality industry.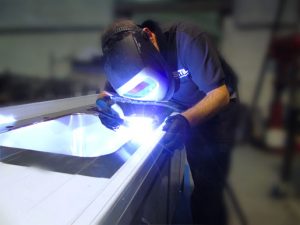 Absolute Commercial Kitchens for catering fabrication, which is an authorized distributor and service specialist for the main gear marks in the business with all providing food hardware benefit professionals routinely going to preparing to stay aware of the most recent items and innovation. At Absolute Commercial Kitchens services our group of devoted staff can give a turnkey arrangement which can initiate with kitchen outline and format, trailed by the supply and establishment of best in class cooking hardware and complete with preparing for kitchen staff and dispatching of gear. As a neighborhood organisation we have a solid duty in building long haul associations with our clients and giving quality administration, so please bring in to one of our showrooms.
At Absolute Commercial Kitchens our long periods of experience as a main provider of business stainless steel benches and equipment implies that we see precisely how a cooking kitchen functions.
Our philosophy is to give a similar level of administration to every one of our clients, regardless of how little or extraordinary their needs.
Complete kitchen design & fit outs
Custom made stainless steel commercial kitchens & bar
Stainless steel benches commercial & domestic (All industries)
Commercial/ industrial refrigeration
Absolute Commercial Kitchens has been a main provider of business hardened steel seats and cooking hardware for more than 14 years and we are currently stretching out our portfolio to give a significantly more broad advertising.
Working in conjunction with a portion of UK's most entrenched and regarded brands, Absolute Commercial Kitchens presently brags its own, simple to utilize online web store for seat top providing food hardware and adornments.
This, combined with a straightforward and productive online model, amazingly focused estimating and back alternatives to suit any financial plan – you can't go past Absolute Commercial Kitchens for supply on demand!
Stainless Steel Benches, Sinks and Wall Shelves
At Absolute Commercial Kitchens you will locate a noteworthy scope of value gas cooking gear or the gas providing food hardware equipment for your requirements.
For the stainless steel benches and shelves, we can manufactory to your exact requirements.
We supply all the variety benches and sinks like dishwasher benches, preparation benches and corner benches. And also oven stands, service trolleys, wall cupboards and wall shelves.
For custom make
Custom Made Kitchen Exhaust Hood
At Absolute Commercial Kitchens you will find an impressive range of quality gas catering equipment or the gas catering equipment hardware for your needs.
For the hardened steel seats and retires, we would manufactory be able to your correct necessities.
We supply all the assortment seats and sinks like dishwasher seats, readiness seats and corner seats. And furthermore broiler stands, benefit trolleys, divider pantries and divider racks.